233 Fillmore Ave. Ste 16
Tonawanda, NY 14150
Phone (716) 206-0022
Fax (716) 206-0023
Frequently Asked Questions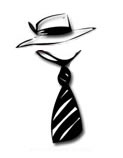 Below are some of the most frequently asked questions we've received. If these don't address your concerns, contact us and we'll get back you right away!
Click on a question to reveal its answer...
Q: What are your hours of operation?
A: HitMan is open from 8:00 – 4:30 Monday thru Friday. We can be reached after hours via our web site….send an email, request a quote and get answers to some general questions.
Q: What Thread Company do you use?
Q: How will you send my order to me?
Q: Will you drop ship to my customer?