233 Fillmore Ave. Ste 16
Tonawanda, NY 14150
Phone (716) 206-0022
Fax (716) 206-0023
Frequently Asked Questions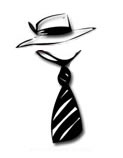 Below are some of the most frequently asked questions we've received. If these don't address your concerns, contact us and we'll get back you right away!
Click on a question to reveal its answer...
Q: What are your hours of operation?
Q: What Thread Company do you use?
Q: How will you send my order to me?
Q: Will you drop ship to my customer?
A: HitMan can send your orders direct to your customer. We will ship blind to your customers or even use your own supplied labels and packing lists.